The Painting Year is a practical course which aims to fill in all the gaps you never knew you had in your understanding and practise of the age old activity of manipulating colour on a surface called painting. 
The course taught on Mondays 10am to 5pm by Dan Coombs and Guy Allott, practising and exhibiting painters who are also experienced teachers, is divided into three terms of 10 weeks with a half term. Bookings are available for the whole year or on a term by term basis.  Please note fees include End of year show at the Art Pavilion Mile End Park. Most basic art materials are included and you will be given a list of some specialist materials to buy when needed. This class in limited to no more 12 students to ensure quality student tutor contact time.

Fees £1700 per year or £650 per term

The Course in Detail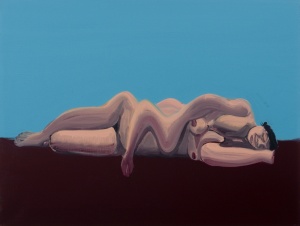 We will be immersed in all aspects of painting, learning about and practising  different approaches to materials, methods and ideas. Learning about painting materials and techniques has been left by the wayside in many art schools, relegated to the inferior status of skills or craft. In fact, where ideas meet materials unexpected things happen. Just as it is unlikely for a fish to imagine walking, it is difficult for us to use thought or words alone to become powerful visual artists. Until exploration and making takes place within a visual medium the range and possibilities of materials remain silent to the thinker as they contemplate their idea within a different stream.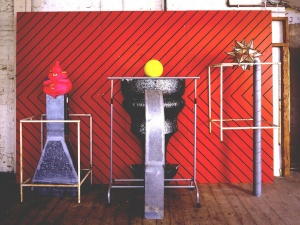 Terms One and Two will cover materials of painting beginning with surfaces, from traditional canvas and wood panels to newer materials such as aluminium and linoleum, moving through the range of types of paint including oil, acrylic, gouache, watercolour, egg tempera and the mediums  and additives available for each, both traditional, such as wax for encaustic painting and recent developments like acrylic gels and crackle mediums.
We will cover the range of painting techniques achievable with these materials and the options within mixed media combinations. Whether you like the smooth dragging and blending of Gerhard Richter, the crisp lines of Michael Craig Martin or the gestural drips of Jackson Pollock, the language of marks and effects in paint will be explored and demystified. Broaden your vocabulary in painting and you will become more fluent and versatile as a painter.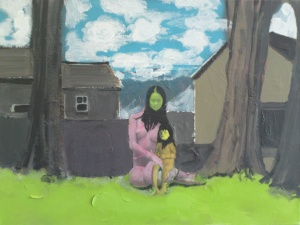 The focus in term three will move to content  and ideas; the different ways we can develop them in painting. We can start with an idea or allow an idea to emerge from the painting process. Looking at ways to brainstorm through encountering and juxtaposing imagery such as in collage we can find meaning by noting where we become interested. Exploring other means such as the use of technology eg Ipads and computers, we can learn how to use them like sketchbooks to run through many possibilities quickly.
Finally towards the end of the course we will look at professional practise, where and how to apply for funding, exhibitions and the potential of social media to showcase our work.
The end of the year will culminate in a group show at the beautiful contemporary art space The Art Pavilion Mile End Park.