The Essential School of Painting is a multi-faceted school that provides everything from art courses, personal private lessons, corporate art events to commissioning of artists.
Our courses are run by practising artists who are all experienced tutors of drawing and painting. We ensure that you get the individual attention you may require to bring out the best of your creative ability. We hold classes of ten to twelve students including an assistant, personal private lessons and master classes for professional and amateur artists and art students.
HEADLINE NEWS
Eileen Cooper's Hide and Seek exhibition at The Royal Academy
The Art of Eileen Cooper; Keeper of the Royal Academy.
With just over a month remaining Eileen Cooper's exhibition "Hide and Seek" is a must see for any student of drawing, printmaking or painting.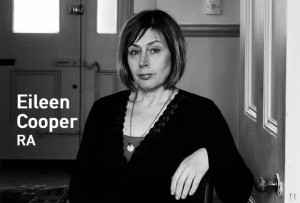 Eileen is a prolific and accomplished artist and this exhibition does credit to her career presenting drawing spanning almost four decades… read more…
ken currie at the essential school of painting.
Ken Currie talks about his experience teaching at The Essential School of Painting. During this class (Painting with Ken Currie May 9th 2015) he gave an outstanding presentation of his work and how he approaches his painting and then took the students through various techniques in glazing.
PAUL BELL WINNER OF THE BIG PAINTING CHALLENGE AT THE ESSENTIAL SCHOOL OF PAINTING
The artist Paul Bell and winner of this year's BBC's Big Painting Challenge attended Ken Currie's class at The Essential School of Painting "Painting with Ken Currie" on the 9th of May, 2015. Following what transpired to be an outstanding day of drawing and painting this is what Paul had to say about his experience.
SHORT VIDS ON ESOP: