HOT OFF THE PRESS
The BBC's "The Big Painting Challenge" and our Artistic Director Alison Harper read more
Welcome to The Essential School of Painting
The Essential School of Painting is a multi-faceted school that provides everything from art courses, personal private lessons, corporate art events to commissioning of artists.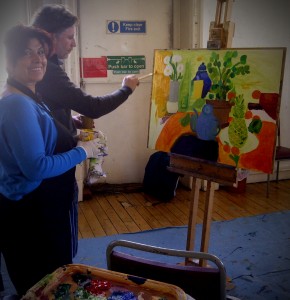 Our courses are run by practising artists who are all experienced tutors of drawing and painting. We ensure that you get the individual attention you may require to bring out the best of your creative ability. We hold classes of ten to twelve students including an assistant, personal private lessons  and master classes for professional and amateur artists and art students.
 Click here to experience 15 seconds at the School.